Under New Management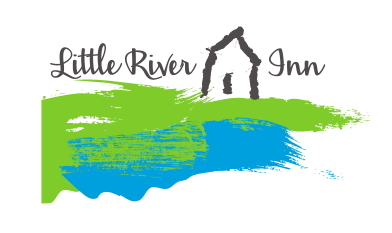 Publicans - Sue Lofthouse & Graeme Hill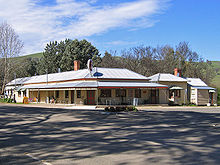 Welcome to Ensay Little River Inn, we offer excellent meals, handy accommodation to the nearby alpine ski fields; from here you can enjoy ski fields, Nunniong High Plains, forest roads, tracks, waterfalls, outlooks from high mountaintops, wildlife, and much more.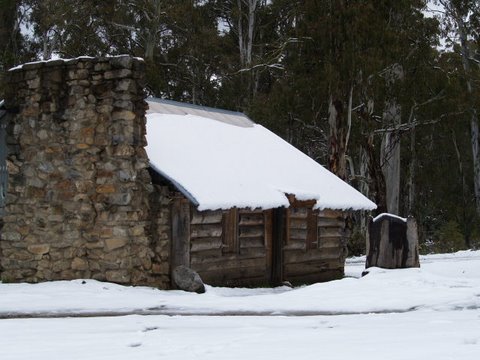 Nunniong High Plains MOSCOW VILLA
Enjoy friendly warm lounge with good old no-nonsense down to earth country folks telling tall stories of yester-year while obtaining useful information and tips on how to enjoy this wonderful area.

The Little River Inn originated as a shanty selling grog in the early 1840s. The first licence was taken out in 1847 and it has been continuously licensed since, remaining a popular local establishment to this day. This makes it the oldest hotel in the Omeo district and possibly the oldest in East Gippsland. The early Little River Inn seemed to be particularly susceptible to fire, having been burnt down at least three (and perhaps four) times in its history. The current building dates from the 1920s following the fire of 1921. At this time the building was rebuilt on its present site, a spot known at the time as Calcutta Corner. This hotel is around one kilometre from the official town centre, about half a kilometre down a side road east of the Great Alpine Road. Ensay is a small town located between Swifts Creek and Bruthen on the Great Alpine Road in East Gippsland, Victoria, Australia.
Ensay is 80 kilometres (50 mi) north of the major town of Bairnsdale and 366 kilometres (227 mi) east of the state capital Melbourne. Other nearby towns include Omeo and Benambra. The town centre is located just north of the confluence of the Little River and the Tambo River at an altitude of approximately 400 metres (1,312 ft).
The Aboriginal name for the area around Ensay was Numblamunjie, which translates as the "blackfish place".
CONTACT Publicans - Sue Lofthouse & Graeme Hill
Phone: (03) 5159-3311
email: info@littleriverinn.com
Address: 64-70 Johnston St, Ensay. VIC. 3895